Optimize Your WordPress Affiliate Program with Cutting-Edge Tools for Unprecedented Growth!
Create a top-notch WordPress affiliate program equipped with premium tools that empower your affiliates to shine in a competitive market.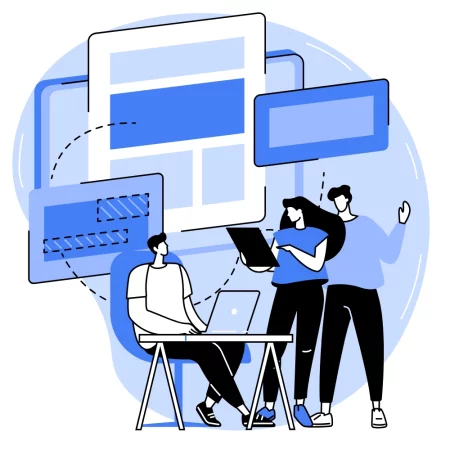 Easy Setup a Powerful Affiliate Program in WordPress
Create a WordPress affiliate program in five minutes and get professional affiliates on board to promote your products or services.
Easy Setup: Effortless affiliate program setup, designed for simplicity and quick implementation, so you can start maximizing your affiliate marketing potential without hassle.
Unlimited affiliates: There are no restrictions on the number of affiliates you can enroll in your program, no deductions from your sales, and no limits on affiliate transactions.
Affiliate Portal: Delivers an enhanced experience for affiliates through a personalized dashboard user interface.
Advanced Security: Ultimate Affiliate Pro stands as the most secure affiliate plugin in the market. You can have peace of mind knowing that your commissions are tracked accurately, and your affiliate program is robust and resistant to attacks.
Establish an Impactful WordPress Affiliate Program
Our innovative tools amplify website traffic and elevate conversion rates, transforming clicks into successful sales. Provide your affiliates with top-tier growth tools that outshine the competition.
Affiliate Landing Pages: Generates individualized landing pages for your affiliates to optimize conversion rates.
Custom Coupon Codes: Empower affiliates to build their brand while promoting your products.
Tiered Affiliate Ranking: Enhance motivation for your affiliates to drive sales by implementing tiered affiliate rates. As they increase their sales, their commission earnings also rise accordingly.
Custom Affiliate Links – Affiliates may customize their affiliate links making them more attractive on the world wide web.
Friendly Affiliate Links: Create seamless and user-friendly URLs that enhance click-through rates and boost conversions effortlessly.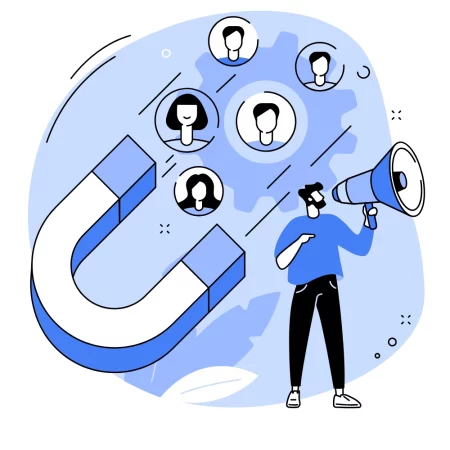 Supercharge Your Affiliate Program with Unique Modules
Ultimate Affiliate Pro comes with a bunch of premium and unique modules to enhance your WordPress affiliate program.
Pay to Become Affiliate: Unlock earning potential with our 'Pay to Become Affiliate' feature, allowing individuals to invest in affiliate status for exclusive revenue opportunities.
Fair Checkout Reward: Introducing our 'Fair Checkout Reward' feature in the 

WordPress

 

affiliate program, ensuring affiliates are justly credited for their contributions during the checkout process.
Bonus On Ranks: Reward affiliates for achieving and advancing through various ranks with exclusive bonuses.
Customizable email notifications: Ensure your affiliates stay informed with personalized email notifications. Infuse your brand personality to foster a sense of community, making your affiliates feel like valued members of your family.
Intuitive Email Marketing: Enhance your lead generation efforts by motivating sign-ups and opt-ins through the power of affiliate marketing with 10 different integrated email services.
Start Getting More Sales with
Ultimate Affiliate Pro

Now!
Create and improve your WordPress affiliate programs with the all-in-one WordPress affiliate plugin with tons of features available 
Powerful Affiliate Tracking Tools
Expand your WordPress affiliate program by incorporating advanced affiliate tracking, unlocking fresh avenues to promote and sell your products.
Affiliate Link Tracking: Ensure precise link tracking for sales, leads, opt-ins, and more, with robust protection against affiliate fraud.
Lifetime Commissions: Enable your affiliates to earn commissions for all referrals throughout the entire lifetime once they set the relationship with the referred customers.
Coupon Tracking: Effortlessly link coupon codes to specific affiliate accounts through our affiliate coupon tracking system.
Direct link tracking: Your affiliates can promote your products without having to use an affiliate URL but linking their own websites.
Custom cookie duration: The referral tracking timeframe can serve as a compelling incentive for high-performing affiliates to join your program.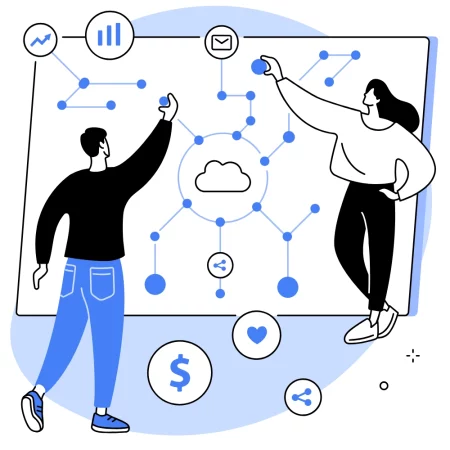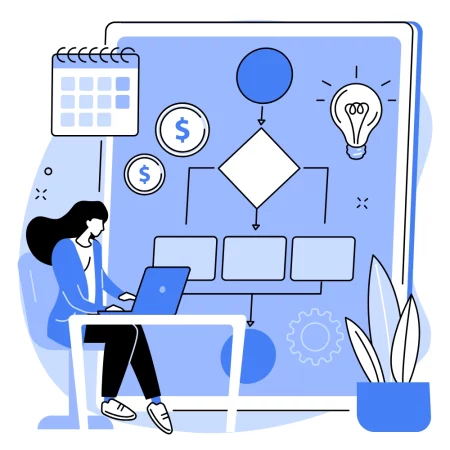 Multi-Level-Marketing (MLM) Affiliate Program
Unlock exponential growth with our Multi-Level Marketing (MLM) WordPress Affiliate Program, empowering affiliates to build and expand networks for maximum earning potential.
Uni-Level Plan: running many Network Marketing Companies and providing an opportunity for the group or individual to earn huge profit.
Binay Plan: is the most popular plan among MLM companies, working on the distribution of two legs, Right leg & Left leg.
Custom Matrix Structure: For the most advanced affiliate marketing strategies you may choose the number of Legs and how Deep the Marketing compensation plan may go.
Various Referral types for your WordPress Affiliate Program
Diversify your affiliate program with a range of referral types, enhancing flexibility and optimizing your referral strategy for maximum impact.
Sign-Up Referral: A seamless way to boost engagement and drive results from the moment users join into your WordPress website.
Pay-Per-Click: Maximize earnings with Pay-Per-Click referral type in your WordPress affiliate program, where every click counts toward lucrative rewards for affiliates.
Cost Per Action: The affiliate earns a commission when a user or customer takes a specific action as a result of the marketing. You may choose any action once there is a landing page to the end.
Cost Per Mile: Unlock the potential of Cost Per Mile (CPM) ensuring that every thousand impressions brings you closer to your goals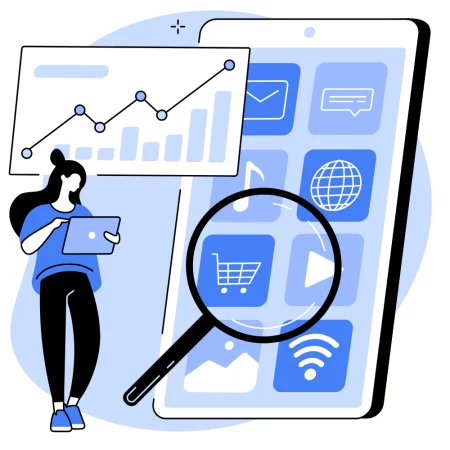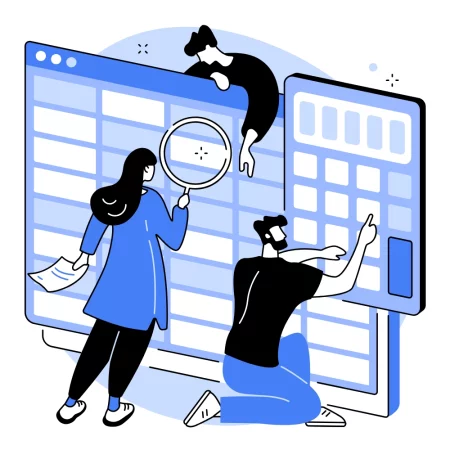 Advanced Commission Rules
Ultimate Affiliate Pro provides the freedom to customize your affiliate rewards. Whether opting for a percentage of the total sale value or a flat fee per sale, our smart rules also allow you to exclude extras like shipping and tax from the referral calculation.
Affiliate Product Rates: Define personalized commission rates effortlessly for specific product or category of product, giving you total control over your WordPress affiliate program's earnings structure.
Tailored Rates for Memberships: Retain full control over your commission structure. Define distinct rates for each membership tier, optimizing profitability according to your preferences.
Recurring Referrals: Grant your affiliates recurring referrals for each subscription payment made by subscribers. Attract top-tier affiliates and keep them for longer.
Flexible Commission Rates: Offer custom commission rates for different affiliate user and different product.
Integrate with
Everything
Ultimate Affiliate Pro integrates effortlessly with the most popular eCommerce, membership, form plugins for WordPress and third-party services


Pay Your Affiliates much easier from your WordPress dashboard
Proceed payouts to your affiliates with a quick and hassle-free process through integrated payout services.  Save time paying your affiliates, you can pay all affiliates with one click from your WordPress dashboard.
Mass PayPal Payouts: Instantly pay affiliates with one-click payments through PayPal.
Stripe Payouts: Effortlessly distribute affiliate payments via Stripe.
Wallet: pay affiliates in store credit allow them to convert their earning in further credit for your store.
Fraud Prevention: Gives you extra capabilities to protect against affiliate fraud.
Refund Protection: Exclude referrals from refunded orders, guaranteeing that your payouts are reserved for valid and completed purchases.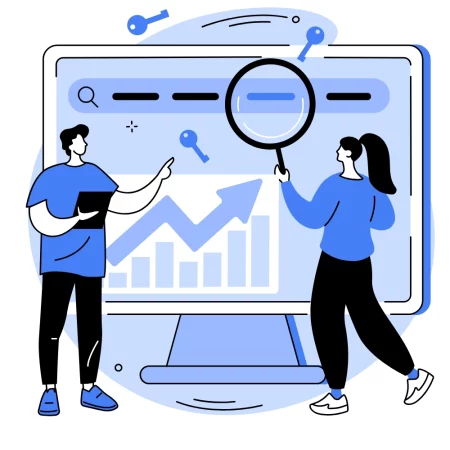 Check the Performance and Trends of your WordPress Affiliate Program
Monitor and analyze the performance and trends of your affiliate program with our comprehensive tracking and reporting tools.
Real-time Reports: Retrieve crucial insights effortlessly, avoiding the need to sift through extensive data pages.
Intuitive charts: Gain a clear visual representation of trends within your 

WordPress

 

affiliate program, allowing you to identify successful strategies and areas that require attention.
Periodic Reports Email: Affiliates will receive regular reports on their account and rewards, with the flexibility to choose the reporting frequency—whether daily, weekly, or monthly.
Empowered Unlimited Creatives
Build an affiliate marketing program for WordPress without limits. Creatives help affiliates to start promoting your business from the first day.
Banner Images: Equip your affiliates with a variety of promotional materials, including banner images, product visuals, and more.
No limits: Ultimate Affiliate Pro does not limit the number of creatives you can share with your affiliates.
Affiliate Social Sharing: Affiliates may share creatives directly with their social media accounts through direct share buttons.
QR Codes: you provide affiliates with a tangible tool to share and promote your products offline.
Product Links: Generate swift affiliate links for all products on your website effortlessly. Affiliates can easily search for products and analyze them for generating custom affiliate links.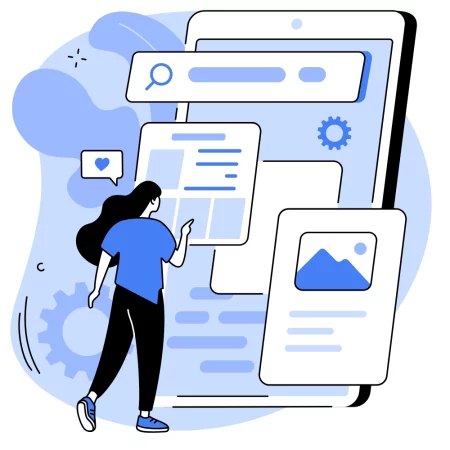 I've been using Ultimate Affiliate Pro for my WordPress website for quite some time now, and I must say, it's an exceptional affiliate program. The plugin offers a wide range of features that make managing affiliates a breeze. The user-friendly interface allows me to easily set up and customize my WordPress affiliate program according to my needs.
Being a WordPress user with an affiliate program, I was in dire need of a plugin that could simplify the entire process. Ultimate Affiliate Pro turned out to be the perfect fit for my needs and a reliable wordpress affiliate plugin. The user interface is so intuitive and user-friendly that I was able to set up my affiliate program effortlessly. The robust payout feature ensures that my affiliates are paid promptly and accurately.
One of the standout features of Ultimate Affiliate Pro is its robust MLM (Multi-Level Marketing) functionality. This allows me to create multi-level affiliate structures, encouraging my affiliates to recruit new members and earn commissions from their referrals. It has significantly helped me expand my affiliate network and boost my sales.
Start Getting More Sales with
Ultimate Affiliate Pro

Now!
Create and improve your WordPress affiliate programs with the all-in-one WordPress affiliate plugin with tons of features available