Need a Hosting for Ultimate Affiliate Pro?
Selecting the optimal web hosting solution for your business website holds significant importance, particularly for first-time buyers. Let's delve into our assessment of the top web hosting platforms that offer excellent value for your investment



When considering the top budget-friendly premium WordPress hosting providers, Kinsta stands out as an excellent option for facilitating the rapid growth of WordPress websites. Notably, all Kinsta hosting plans are backed by the robust Google Cloud platform. Furthermore, Kinsta offers round-the-clock support from a team of knowledgeable WordPress professionals.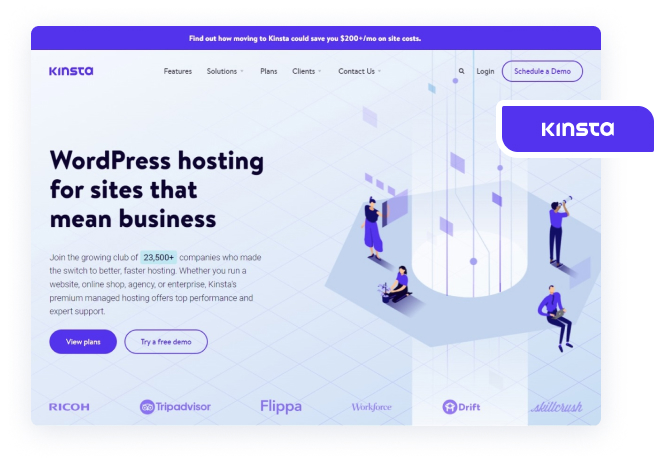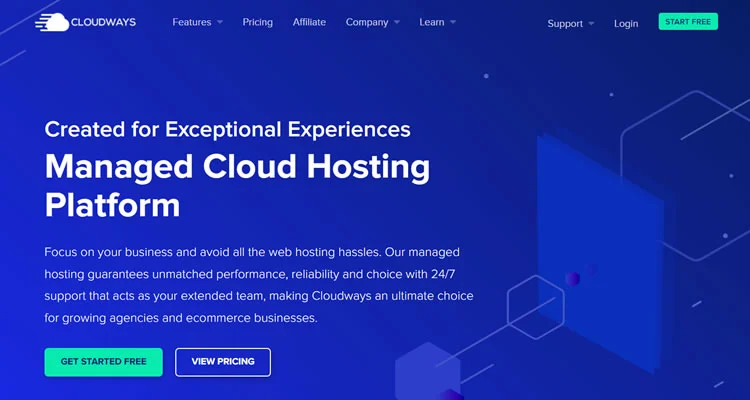 With Cloudways, you gain access to high-performance cloud servers from leading providers like AWS, Google Cloud, and more, ensuring lightning-fast load times and reliability. Our intuitive control panel simplifies server management tasks, while features like automated backups, 24/7 monitoring, and expert support give you peace of mind. Whether you're a small business owner or an enterprise, Cloudways offers scalability, security, and speed, making it the ideal choice for hosting your website. Experience the difference with Cloudways today and take your online presence to new heights.
The hosting services are meticulously designed to cater to the diverse needs of website owners, whether you're launching your first site or managing a growing online presence. With SiteGround, you'll enjoy lightning-fast website loading speeds and impeccable security measures. The user-friendly control panel simplifies website management, allowing you to focus on your content and audience. Plus, the commitment to sustainability ensures that your hosting is eco-friendly.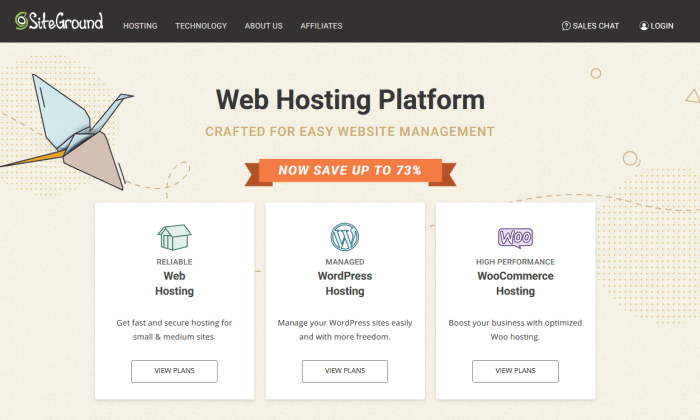 Ultimate Affiliate Pro

is the AffiliateWP alternative that won't let you down!
Create and improve your affiliate programs with the all-in-one WordPress affiliate plugin with tons of features available 
I've been using Ultimate Affiliate Pro for my WordPress website for quite some time now, and I must say, it's an exceptional affiliate program. The plugin offers a wide range of features that make managing affiliates a breeze. The user-friendly interface allows me to easily set up and customize my WordPress affiliate program according to my needs.
Being a WordPress user with an affiliate program, I was in dire need of a plugin that could simplify the entire process. Ultimate Affiliate Pro turned out to be the perfect fit for my needs and a reliable wordpress affiliate plugin. The user interface is so intuitive and user-friendly that I was able to set up my affiliate program effortlessly. The robust payout feature ensures that my affiliates are paid promptly and accurately.
One of the standout features of Ultimate Affiliate Pro is its robust MLM (Multi-Level Marketing) functionality. This allows me to create multi-level affiliate structures, encouraging my affiliates to recruit new members and earn commissions from their referrals. It has significantly helped me expand my affiliate network and boost my sales.